018: Investing in the Middle with TEDx Speaker, Bill Kieffer.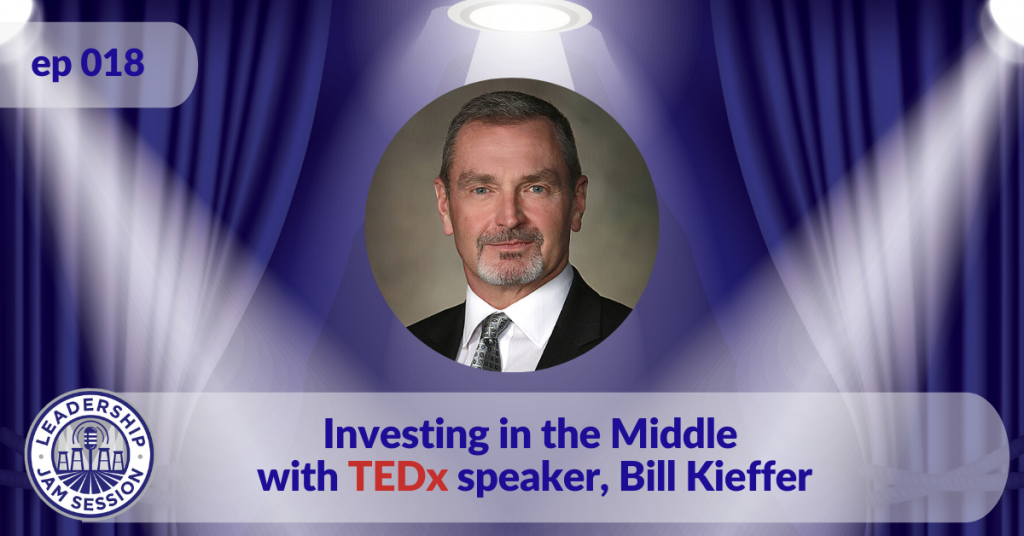 In this Jam Session, I sit with Bill Kieffer, President and Chief Advisor of Kieffer and Associates, an advisory firm focused on optimizing talent capabilities for individuals and organizations. Prior to opening up his firm, Bill spent 20 years working in a variety of roles associated with human resources, such as organizational development, and global talent management roles.
In 2017, Bill had to the opportunity to speaker at a TEDx conference in Toledo, OH, on the topic of investing in the middle (of organizations); that is helping leaders and organizations strike a balance of being successful while juggling the demands of leading at different levels inside organizations.
Key Takeaways:
It's important that leaders take action to achieve appropriate levels of balance for the organization and for the people by establishing the following three keys to success:
Position – understanding that you do have a position of authority and it's incumbent upon those folks to use that position wisely
Priorities – understand how important priorities are, and how making sure that those priorities are clear, consistent, and positively impacts the success of people in the organization
Pay Attention – people in positions of authority simply need to pay attention to what's going in the organization, business circumstances and their people
Talent Management involves Process Transparency: A balance between privacy and transparency
We need to look at Performance Management, and Talent Management as two different sides of the same coin
When it comes to Talent Management, the most impactful breakdown is if the senior leader doesn't truly believe this is a priority
The success or failure of my career as a leader is only a little bit dependent on me
The A's of Talent Development and Succession Planning:
Availability
Aspiration
Agility
Ability
Leadership Resources: