001. Developing the potential you see in your people, with Kim Metcalf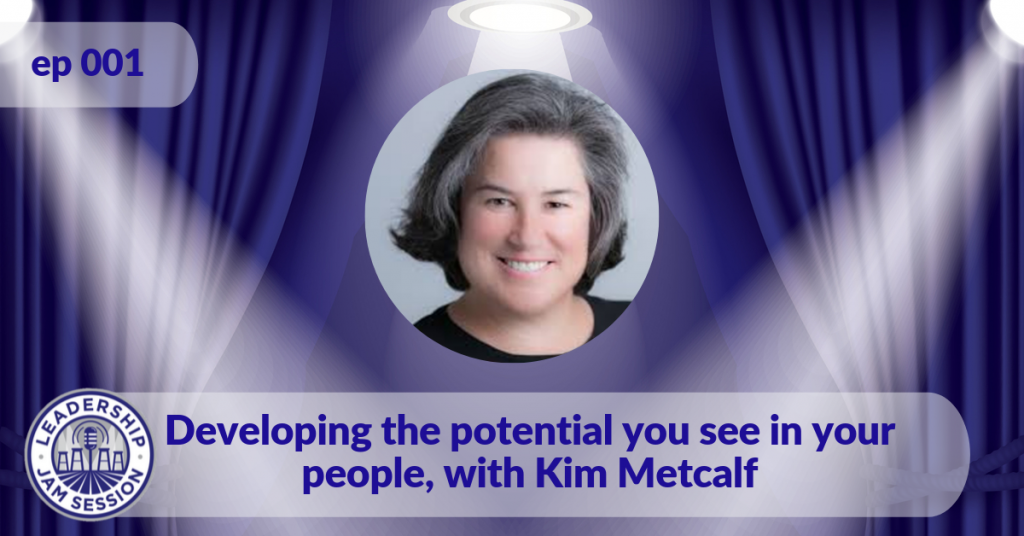 Kim Metcalf is a veteran leader in the healthcare industry with over 20-plus years of experience spanning a variety of positions in sales, sales leadership, leading a commercial training team, as well as some of her most recent positions serving as a Vice President for two startup biotech companies, which included Pharmacyclics and Kite Pharmaceutical.
Key Takeaways:
· Understand what people are naturally good at and where their inherent talents lie
· As a leader, set expectations for what has to get done, and based on where they are developmentally, provide a framework to help them get there
· Hiring employees who think and operate differently from you is essential
· Have 5-7 people that can be your core group of peers that can serve as mentors, sounding boards, etc., to help you develop and grow as a leader
Leadership Resources:
· DiSC for Managers
· Situational Leadership
Visit leadershipjamsession.com to stay up to date!