003. Developing our future leaders with Eric Hieronymus, Jessica Mas, & Jennifer Maurer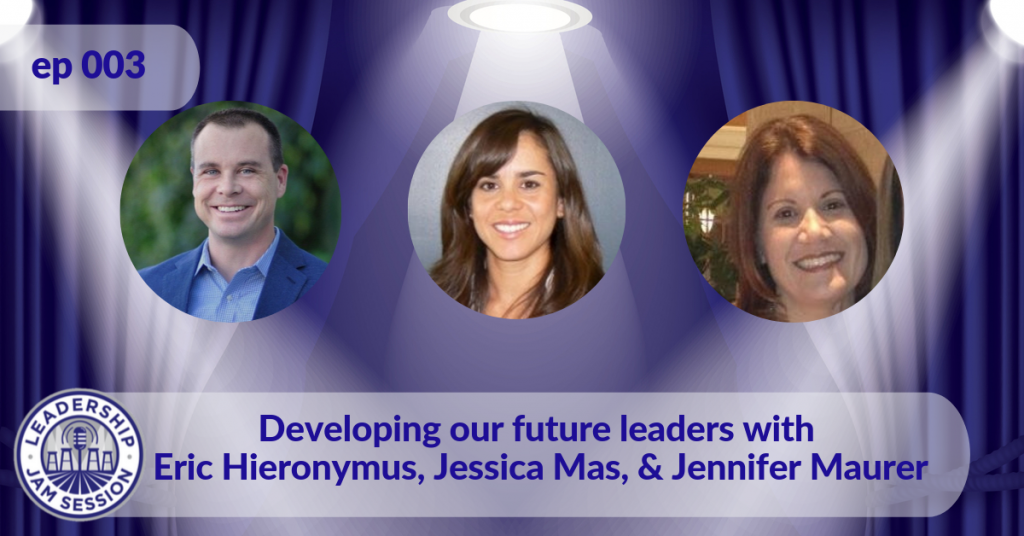 In this episode, I sit down with leaders who served as coaches for the launch of their internal emerging leaders program, as they share their thoughts on what they observed.
Our leadership panel includes: Eric Hieronymus, a Regional Sales Manager based out of the Northwest in Washington. Eric has both sales experience and home office experience, working in training and marketing. Jen Maurer, a Regional Sales Manager out of the Northeast in the Philly area. Jen has home office experience, working in an operations role, as well as years of experience working in the field. Jessica Mas, a Regional Sales Manager out of the California area, and Jessica also has deep management experience both in the field as well as working in the home office environment.
Key Leadership Themes and Takeaways:
Making the transition from individual contributor to emerging leaders
Whether you're a field-based leader or a home office-based, the fundamentals are the same
How to assume a leadership role where you're not the expert anymore
Practice, practice, practice
Leadership Resources:
DiSC
Leadership Development Program
Visit leadershipjamsession.com to stay up to date!