007: Hiring Top Talent: The Good, The Bad, and The Ugly with Glen Witwer, Paul Johnston, and John Fisher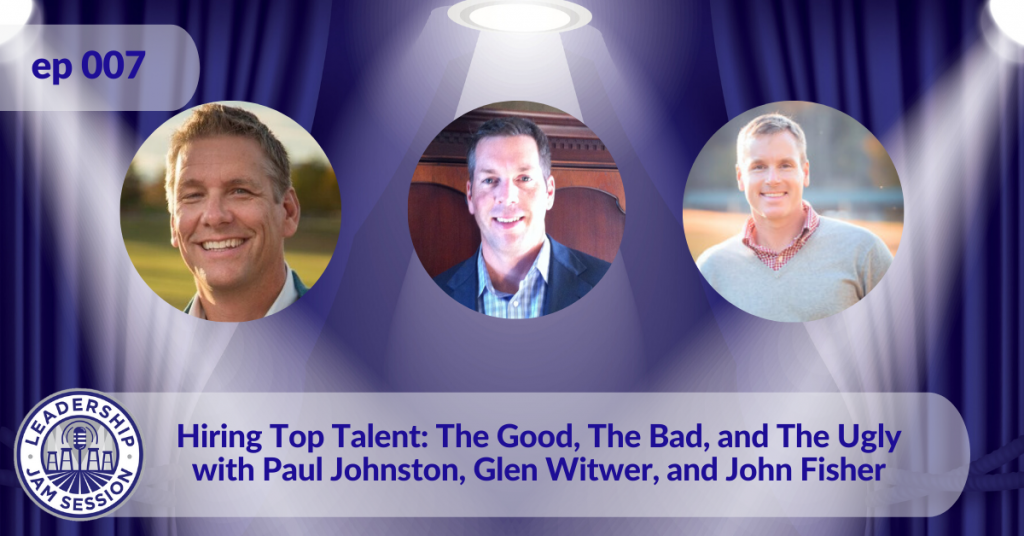 Hiring top talent to fill your some of your most important roles comes with all sorts of challenges. In this Jam Session panel episode, I talk with seasoned sales leaders Glen Witwer, Paul Johnston, and John Fisher about the good, the bad, and the ugly sides of hiring top talent.
Key Takeaways:
Focusing on behavioral questions helps you to understand the "why" and "fit"

The value of making the interviewee comfortable vs. intimidating them

What to look for in resumes

Remember, the interview process is a two-way street. Top candidates will and should interview the hiring manager as well

As a hiring manager, how you represent yourself as an interviewer is a reflection on you as well as the organization

The advantages of involving your employees to help you interview

Does a brag book still offer value?

Avoid the temptation or caving into the pressure of settling by hiring a warm body

Move beyond references by using your network and social media to research candidates

Sometimes, you just need to listen to what your gut is telling you!