013: Are Leaders Born or Are They Made? With Major General (ret.) Craig B. Whelden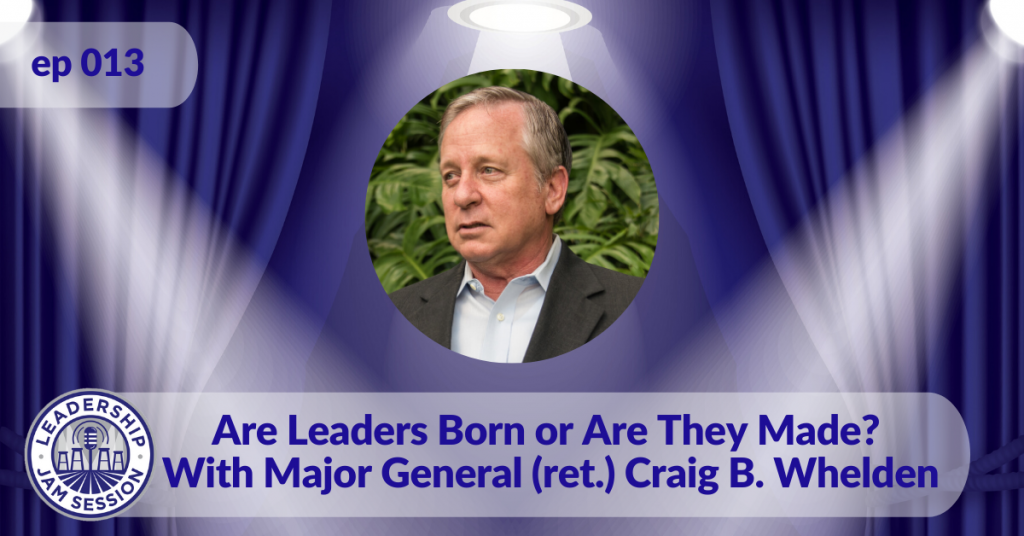 In this next Jam Session, I sit with Major General (ret.) Craig Whelden. General Whelden spent 30 years in the U.S. Army, followed by seven in the private sector, and another nine as a member of the Senior Executive Service (SES) with the U.S. Marine Corps.
He is also a motivational speaker on leadership and performance excellence, and an award-winning, best-selling author of Leadership: The Art of Inspiring People to Be Their Best.
Key Takeaways:
Put (metaphorical) "rocks in your rucksack" that represent both the good things you want to adopt but also the bad things you want to avoid
Prioritize the most important things in your life
Character is part nature and part nurture
The very best leaders can be found by combining innate skills with world-class training
During your darkest times, there's often light at the end of the tunnel. You just can't see it yet
True leadership is when you can demonstrate you care about everyone in such a way that it sticks with them…forever
Strive to reach an achievable rung on your career ladder. Once you arrive, everything after that is gravy
Leadership Resources: