015: Leading a company through a crisis, while leading through your own, with Jeff Harris.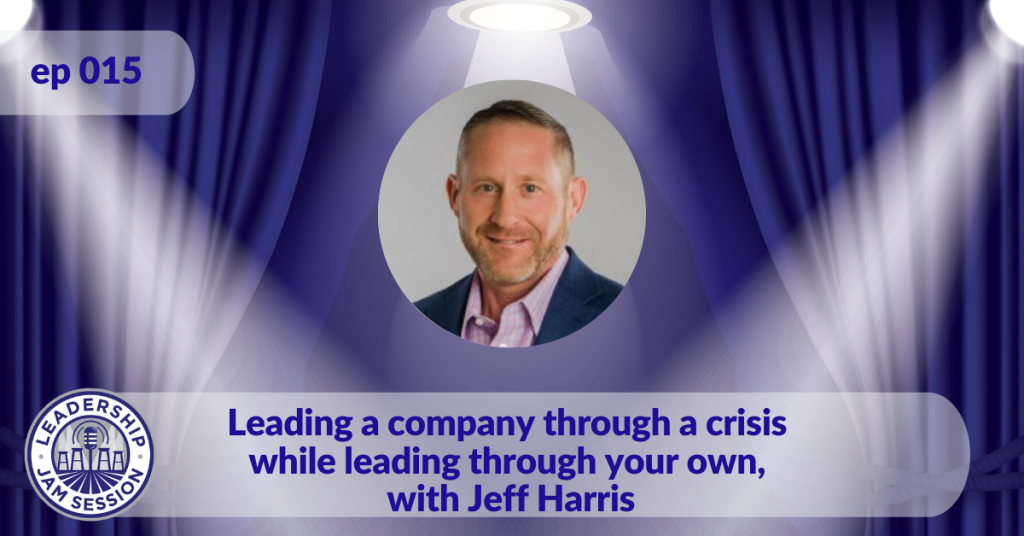 In this Jam Session, I sit with Jeff Harris. Jeff is a successful C-Suite leader with a track record for turning around struggling companies. Jeff shares a story of how he leads a company based in New Zealand through a crisis from his home office in Colorado, all while dealing with his own personal health issues.
This episode was recorded during the COVID-19 pandemic, and while working from home became the new normal during this time, Jeff had been remotely running a company from across the globe, well before the pandemic. His story is inspiring as you'll hear about great leadership, persistence and resilience as well as tips for working and leading remotely.
Key Takeaways:
Be curious, ask questions, and listen
Never underestimate the power of 1:1s with any employee level
In a turnaround situation, your CFO is your right-hand person
Check your ego at the door
When making changes, it's important to note that change can break people if it's too much
Focus the team and obtain alignment on key metrics and KPIs
People do what people see (you doing)
Clarify expectations and over communicate
Be transparent. If your fish tank is dirty, then clean it