016: Management Mess to Leadership Success, with Scott J. Miller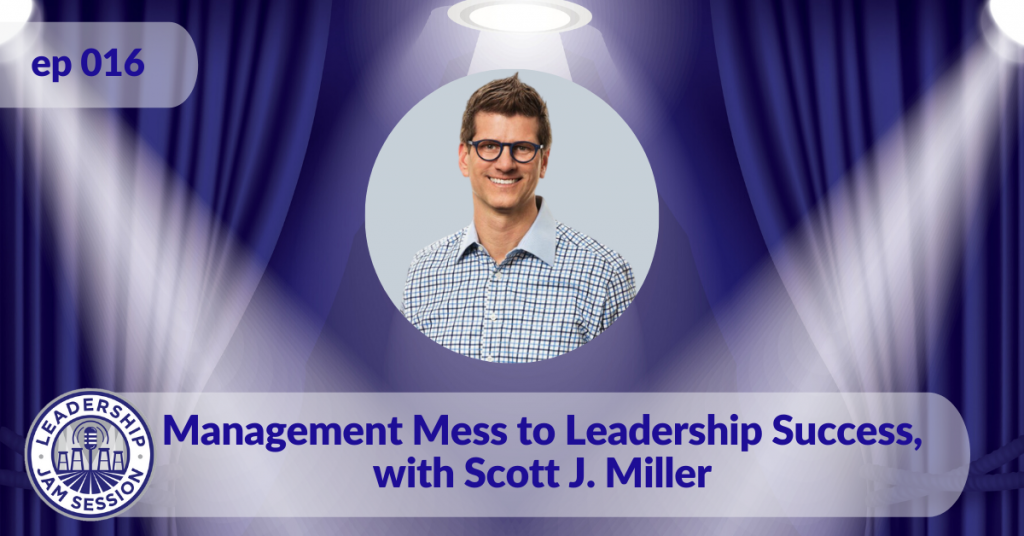 In this Jam Session, I sit with Scott J. Miller. Scott has been with FranklinCovey for more than 20 years and serves as the Executive Vice President of Thought Leadership. He is the host of On Leadership with Scott Miller, a weekly leadership webcast, podcast, and newsletter featuring interviews with renowned business titans, authors and thought leaders.
His radio show and podcast — Great Life, Great Career with Scott Miller on iHeart Media's KNRS 105.7 — provides insight and strategies to assist listeners in becoming more effective as business leaders and to improve their personal performance. In Scott's latest book, Management Mess to Leadership Success: 30 Challenges to Become The Leader You Would Follow, he shares uncut and honest stories of his last 20+ years, and as Scott puts it, as a struggling leader.
Key Takeaways:
As a leader, your job is to get work done with and through people
We learn more from our messes than our successes (Challenge #1: Demonstrate humility)
Just own your mess, because there's great power in vulnerability and transparency
When you own your mess you make it safe for others to own theirs as well
Leadership is about deliberation and calibrating your emotions
As a leader, make time for relationships as they are everything (Challenge #10: Make time for relationships)
Leaders that connect with their people are invincible. People don't quit leaders who love them
Effective leaders are very deliberate in declaring their intent (Challenge #4: Declare your Intent)
If you want to become and build your own leadership credibility, be very thoughtful around what you are modeling because what you model gets valued
Remember, be cognizant of when to be efficient and when to be effective
Leadership Resources:
Management Mess to Leadership Success: 30 Challenges to Become The Leader You Would Follow, by Scott J. Miller
Multipliers: How the Best Leaders Make Everyone Smarter, by Liz Wiseman