020: Why leaders should be leveraging social media, with Amy Blaschka.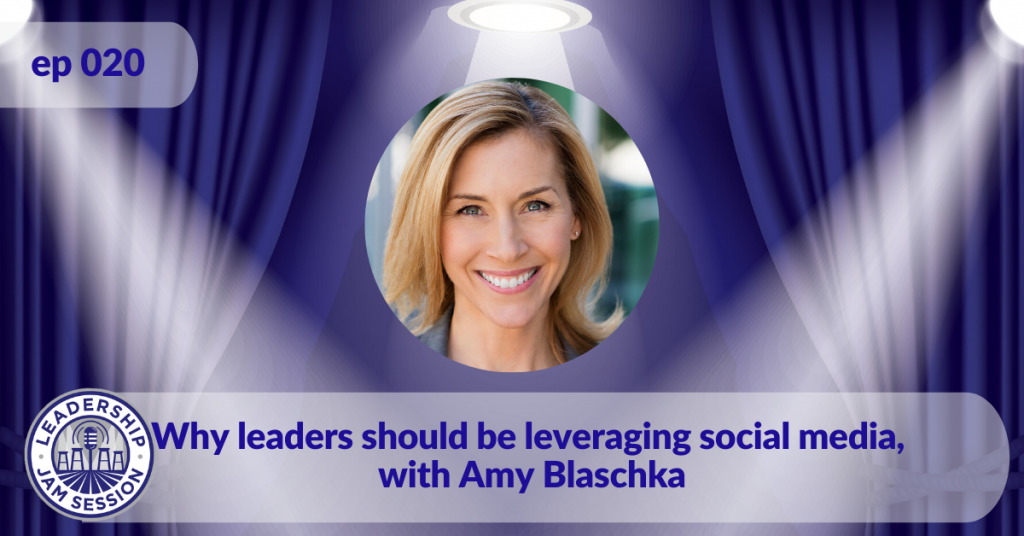 Amy Blaschka has made a career offering "stories as a service." From her degree in film to her two and a half decades spent branding products, places, and people, to founding her writing practice, Amy has always understood the power of weaving an engaging tale. She helps leaders craft their stories to communicate and connect better through ghostwritten social media posts and articles.
As a longtime leadership contributor for Forbes, Amy covers personal transformation and its impact on career growth. She is a collaborative writer, working with partners to bring to life compelling narratives. The mindfulness book Amy co-authored, I Am: Escape Distractions, Unlock Your Imagination & Unleash Your Potential, helps others understand the power of the stories they tell themselves. And with her latest creative project, she'll finally share the story brewing in her head and gain a new moniker: novelist.
Key Takeaways:
Be intentional as to why you're on social media
Bring value to the platform
You've got a personal brand whether you want to or not, but no one knows who you are until you tell them who you are!
When writing your profile write in first person and as a narrative
When engaging on social media stay positive
Have a clear message and get to the point
Be consistent and disciplined with publishing content
For the entrepreneur – "Serve don't Sell" – talk about who you help, how you help and why, in as few words as possible
Lastly, just take action and get started!
Leadership Resources