038: Leadership Attributes That Create a Followership, with Rebecca Mehrwerth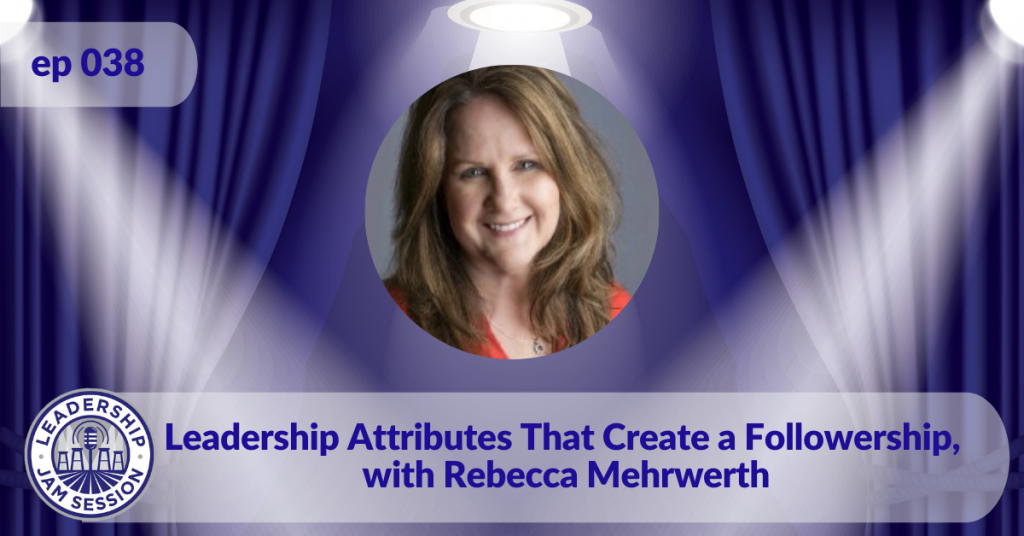 In this episode I sit with Rebecca (Becca) Mehrwerth, a biotech executive with 30 years of healthcare industry experience having held leadership positions within small and large companies. Becca brings some unique leadership experience related to being a part of three startup companies.
Becca shares her leadership journey and approach to successfully leading teams through a startup environment, including leading through times of uncertainty, and how her leadership style has inspired people to continuously work for her.
Key Takeaways:
Alignment to a Vision: articulate a vision that is incredibly important. This starts with senior leadership
Transparency: be upfront with your team in the good times, as well the not-so-great times. Share as much information as you can (and as appropriate)
Feedback: be open to giving and receiving feedback
Purpose: resources can be scarce in a startup, but don't forget the purpose for being part of one
Voice: be a voice for your team and allow them to be heard individually
Get in the trenches: Leadership is very much about removing roadblocks for your team, but don't be afraid to roll up your sleeves and get to work alongside your team