054: Leadership Tips From Dave Forman, US Submarine Captain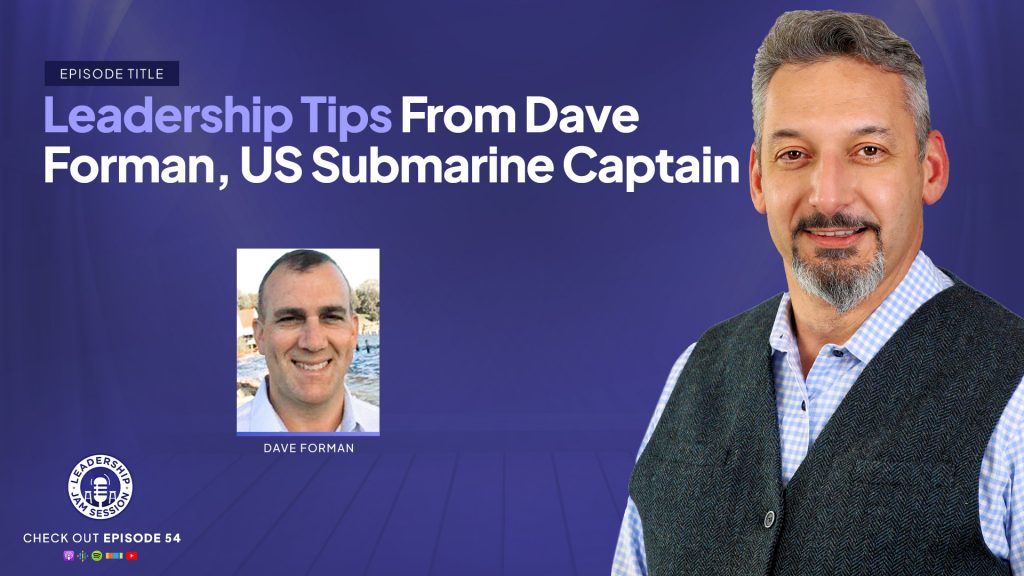 What are the fundamentals of good leadership?
Today's guest is Captain Dave Forman, US Navy Submarine Captain and founder of Wolfpack Leadership.
Dave provides his clients with practical training and the application of proven leadership methods from US submarines.
He has over 20 years of experience at all leadership levels, from line manager to chief executive. Dave leverages his success and experience as a nuclear submarine Captain to accelerate his clients' leadership skills.
In this Leadership Jam Session Podcast episode, Dave shares his most significant leadership victories and challenges.
Tune in to learn why the fundamentals of good leadership apply to both the private and military sectors. We'll also discuss how to keep your team engaged, plus Dave's advice for new leaders.
Key Takeaways
– Episode intro (00:00)
– How Dave joined the Navy (01:02)
– Dave's biggest challenge as a submarine captain (05:04)
– The importance of employee engagement (08:27)
– Military vs. private sector (11:38)
– Dave's most notable leadership victory (13:41)
– Why mentorship is vital (21:21)
– Dave's advice for new leaders (25:58)
Leadership Resources
How are the leaders at all levels of management tackling the toughest challenges each day? Learn more at: https://sartoleadershipgroup.com