055: How to Assess Self-Awareness During a Job Interview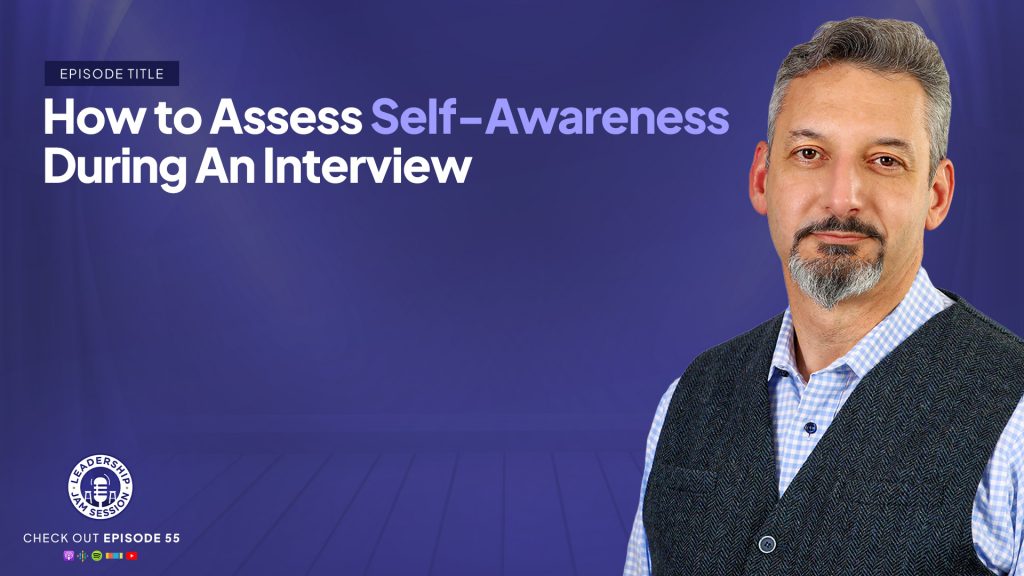 As a manager, you'll often find yourself trying to hire for an open position. While this is a standard process, choosing the right applicant can sometimes get tricky.
How do you determine who the person sitting down in front of you truly is?
Moreover, how can you find out whether or not they have or lack self-awareness?
Today's episode will consist of a discussion during one of my workshops called the Coach's Jam Session. We break down the best practices when assessing whether or not somebody has self-awareness in an interview.
We also discuss why interviewing is all about asking the right questions and picking the right cues. Finally, we'll share some tips on how to create a comfortable environment during interviews.
Key Takeaways
– How to approach professional interviewers (01:37)
– The importance of creating a comfortable environment (04:06)
– How to leverage your team's input during interviews (12:00)
– The two questions you should always ask (14:51)
Leadership Resources
How are the leaders at all levels of management tackling the toughest challenges each day? Learn more at: https://sartoleadershipgroup.com