059: How to Become More Efficient by Leveraging Your Productivity Style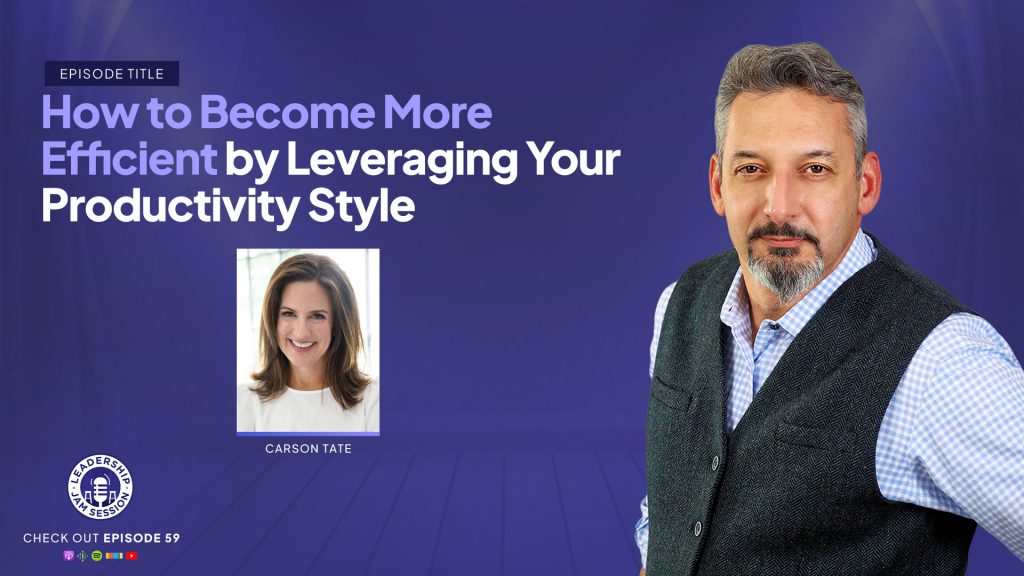 How can you be more effective and impactful in your work?
Carson Tate is the Founder and Managing Partner of Working Simply. We discuss her Productivity Style Assessment, designed to help you learn your cognitive style and become more efficient at work. We'll also talk about her view on my scores after taking the assessment!
Carson and her consulting firm work with business leaders and employees to enhance workplace productivity and engagement.
She's also a best-selling author, and her newest book is called Own It. Love It. Make It Work.: How to Make Any Job Your Dream Job.
Tune in to learn the best strategies for your own productivity style, plus Carson's tips on how to leverage your team's diverse styles.
Key Takeaways
– The productivity style assessment (00:00)
– Carson's background and journey (02:04)
– The goal of the productivity style assessment (05:05)
– The four cognitive styles: How the assessment works (06:31)
– Diving into my scores and what they mean (10:06)
– Why this assessment is different from other models (16:43)
– How to take the assessment (23:20)
Leadership Resources
Take the Productivity Style Assessment here: https://www.workingsimply.com/productivity-training/
How are the leaders at all levels of management tackling the toughest challenges each day? Learn more at: https://sartoleadershipgroup.com