060: How to Keep Employees Engaged in a Hybrid Workplace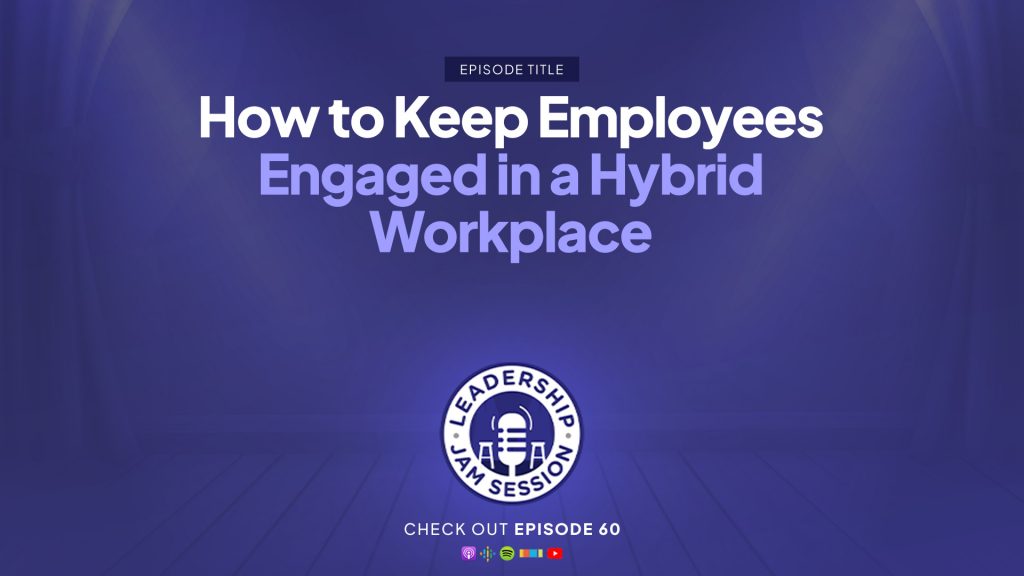 How can leaders keep their employees engaged during extended COVID lockdowns?
During our latest Coach's Jam Session, we examined the challenges and benefits of working in a hybrid workplace. Tune in to learn how to keep your people motivated in times of uncertainty.
We discuss the importance of developing a supportive leadership style and understanding your employee's needs.
You'll also learn how to provide your people with a sense of belonging and foster professional growth.
Key Takeaways
– How to keep employees engaged in a hybrid workplace (00:00)
– What teams look for in leader during uncertain times (01:56)
– The most essential leadership skill to develop in this situation (05:39)
– Understanding your employee's needs (06:30)
– How to promote team bonding in a hybrid workplace (12:28)
– Why uncertain times provide an excellent opportunity for development (14:52)
Leadership Resources
How are the leaders at all levels of management tackling the toughest challenges each day? Learn more at: https://sartoleadershipgroup.com