063: 2021 Year-End Wrap up & Lessons Learned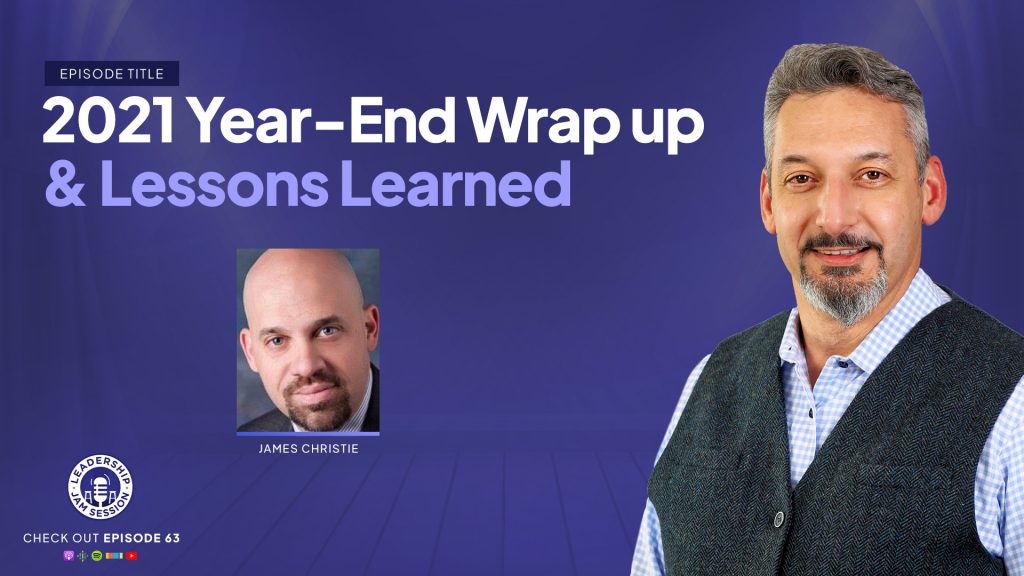 As 2021 comes to an end, I wanted to thank my audience and guests for their support and valuable contributions. To discuss some of the essential leadership themes we covered on the podcast, I welcome James Christie, my podcast producer. Tune in to learn our top leadership tips and lessons from 2021.
We also discuss the challenges leaders will be facing in 2022 and the tools and skills required to tackle them.
Key Takeaways
– Leadership lessons from 2021 (00:00)
– How to know if you're a good leader (03:40)
– Leadership lessons from my time as a firefighter (04:07)
– Top tips from the Coach's Jam Session panel (08:09)
– The challenges leaders will face in 2022 (13:35)
Leadership Resources
How are the leaders at all levels of management tackling the toughest challenges each day? Learn more at: https://sartoleadershipgroup.com