064: How to Communicate with Clarity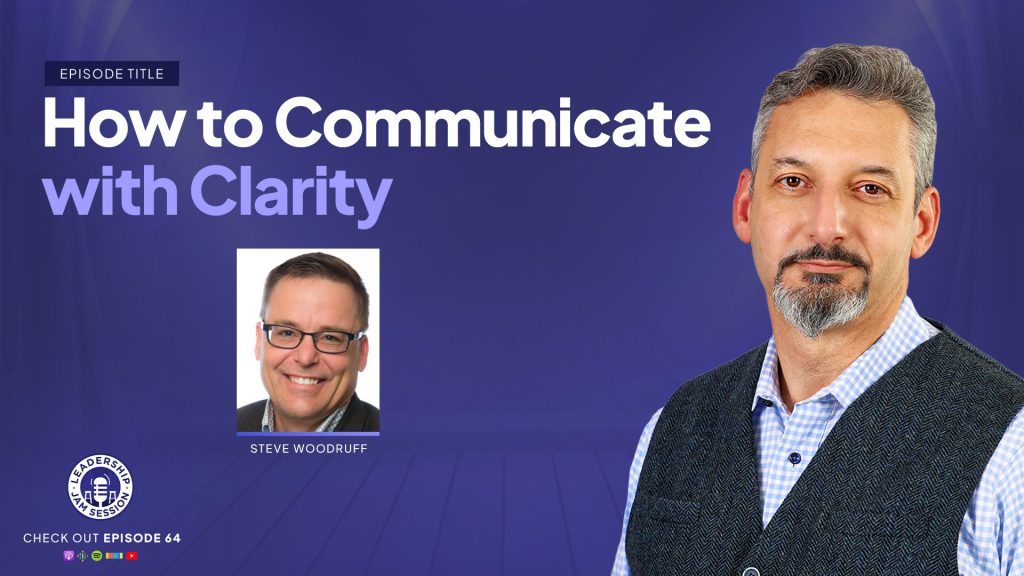 How can leaders become better communicators?
Steve Woodruff is a well-respected speaker and workshop facilitator, known as the 'king of clarity' throughout the business world. Steve has over 25 years of consulting experience in the life sciences training industry. He is also the author of the Amazon best-selling book "Clarity Wins. Get Heard. Get Referred".
Steve joins me to discuss the challenges of good communication, how to network through 'story-asking', and the importance of personal branding.
Key Takeaways
– How to communicate with clarity (00:00)
– The inspiration behind Steve's best selling book (01:37)
– The importance of personal branding (04:07)
– Essential networking techniques (17:45)
– The biggest challenge for communicators (23:37)
– How to secure your listener's attention (30:23)
Leadership Resources
Email: AskSteve@impactiviti.com
LinkedIn: https://www.linkedin.com/in/swoodruff/
Clarity workshops: https://impactiviti.com/get-training/
Newsletter: https://www.linkedin.com/in/swoodruff/detail/recent-activity/posts/ (click on one to see the Subscribe button)
Facebook (professional): KingOfClarity
Book: https://www.amazon.com/Clarity-Wins-Get-Heard-Referred-ebook/dp/B07KLR233R/ref=sr_1_3?keywords=clarity+wins&qid=1640870464&sr=8-3