066: How Creating Strong Bonds Creates High-Performing Teams, with Andrej Baranek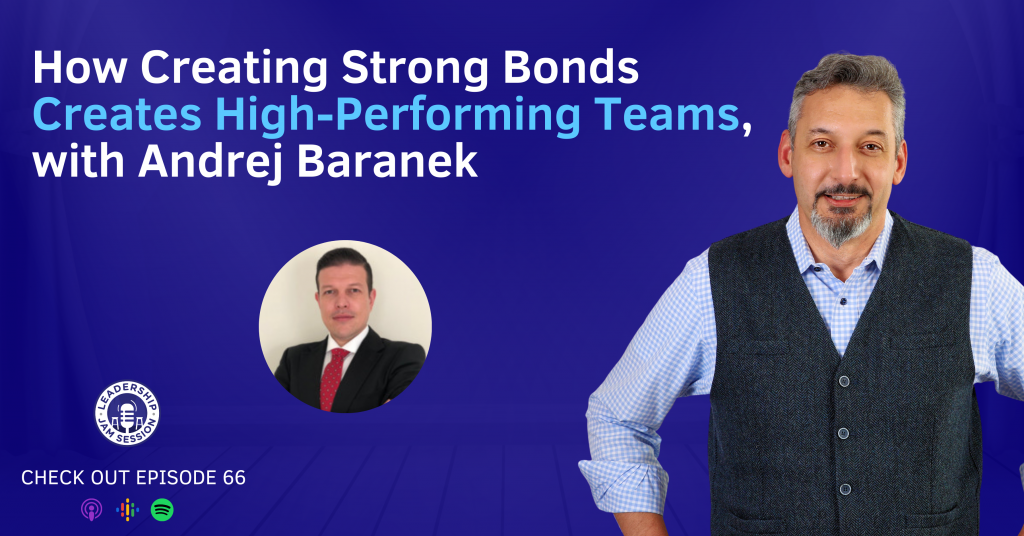 Looking to create a strong bond with your team?
In this episode I sit with Andrej Baranek, a Vice President of Strategic manufacturing and tenured leader of global teams. We discuss Andrej's leadership journey as he shares several useful tips and advice for creating high-performing teams, including an initiative he launched during the pandemic called "Sparkles of Curiosity".
KEY TAKEAWAYS
Building a Bond – how a simple carpool became the catalyst for building strong bonds (5:40)
'Sparkles of Curiosity' – a non-work-related initiative that brought colleagues together through learning about one another (15:31)
HBR Article – Ferguson's formula (17:41)
HBR Article – How will you measure your life? (19:44)
LEADERSHIP RESOURCES
HBR Articles: