071: Thoughts on the war in Ukraine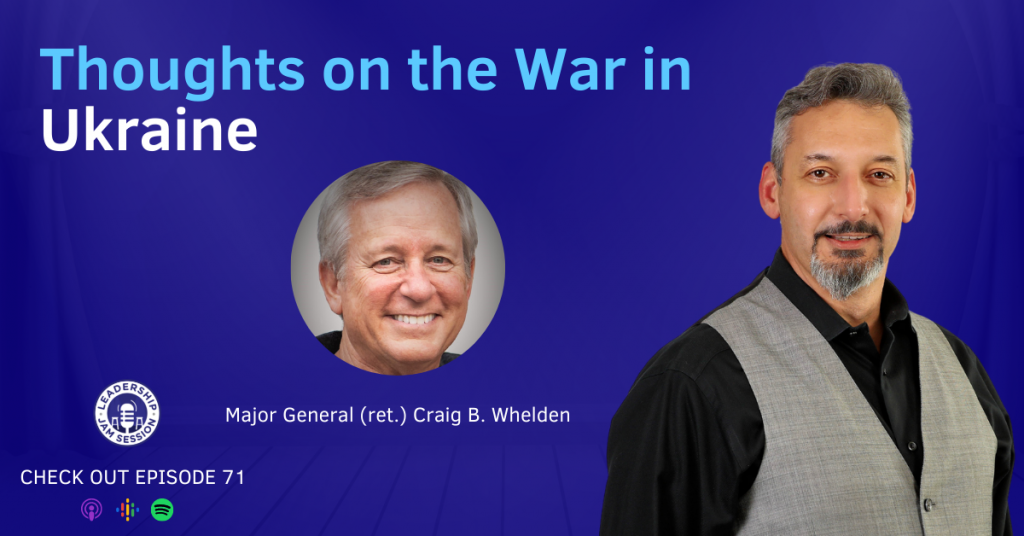 In this episode, I sit with two-time guest Major General (ret.) Craig B. Whelden. General Whelden spent 30 years in the U.S. Army, followed by seven in the private sector, and another nine as a member of the Senior Executive Service (SES) with the U.S. Marine Corps. General Whelden has had a very interesting military career including being present when the Berlin Wall fell. We spend some time talking about the war between Russia and Ukraine, where he provides an interesting perspective.
General Whelden is also a motivational speaker on leadership and performance excellence, and an award-winning, best-selling author of Leadership: The Art of Inspiring People to Be Their Best. General Whelden is also President at Velontra, a company focused on transporting satellites into Low Earth Orbit.
LEADERSHIP RESOURCES