074: The future of leadership is to be a Wayfinder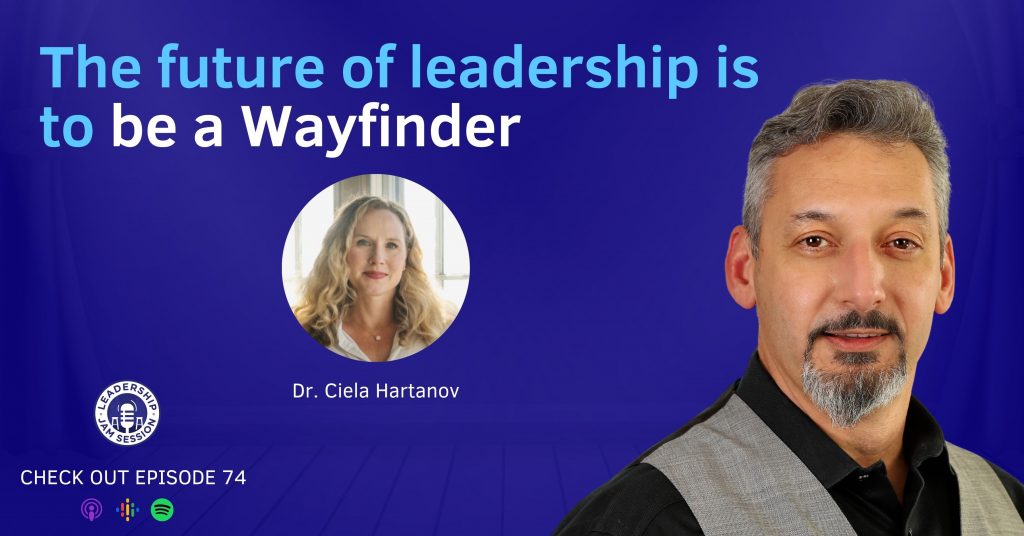 In this episode, I sit with leadership expert and organizational psychologist, Dr. Ciela Hartanov, who was part of the founding team of the Google School for Leaders as well as Head of Next Practice, Innovation and Strategy at Google, where she developed projects designed to shape the future of leadership and work.
Dr. Ciela currently runs humcollective, a boutique strategy and innovation firm that helps companies, executives, and teams make sense of the forces, shaping the future and helps them prepare strategically. Her book, Reclaiming Sensitivity, will be out in 2023.
KEY TAKEAWAYS
Leadership is an act, and not a personality. It's the act of wayfinding
Sensitive Leadership – the ability to sense and respond to emergent terrain in a more humane way; one that isn't always driven by data
Sensitive leaders are those who lead from behind, step forward when required, but are not the center of attention
Become great at asking effective questions. If you're not questioning then you're just stating, and then you only know what you know
Become a sense giver – share something that the rest of your team isn't always privy to and help them make sense of the information with the right context. This helps others also become sense givers
LEADERSHIP RESOURCES