075: Public and Private Sector: Common Leadership Principles, with Police Chief Joe Kelly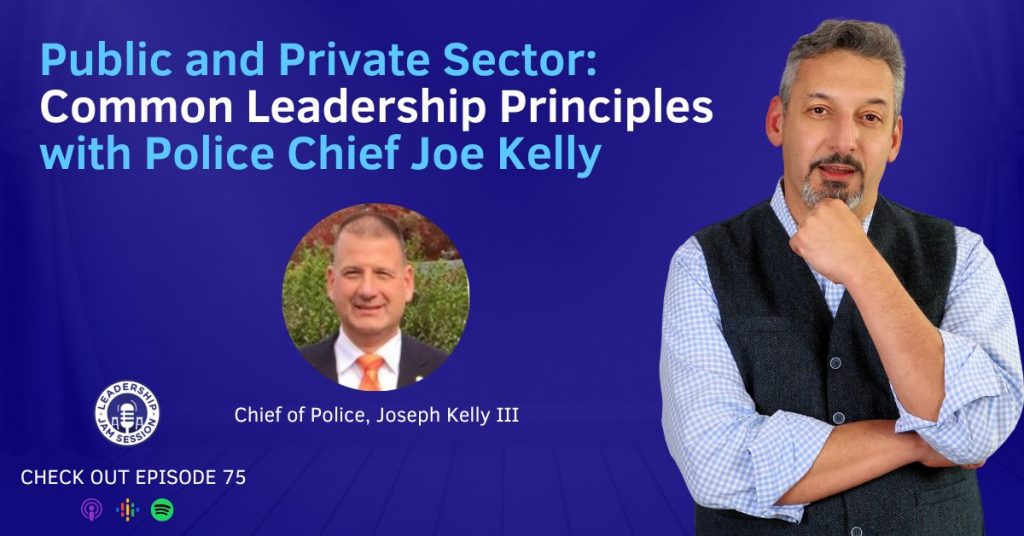 In this episode, I sit with the Chief of Police for the Yardley Borough (Pennsylvania) police department, Joe Kelly. Prior to joining the Yardley police department, he spent 23 years with the New Jersey transit police retiring at the rank of a deputy.
Chief Kelly and I talk about his leadership journey, his approach, and what leadership looks like within the police organization. I think you might be surprised to hear some of the similar approaches and challenges that we come up against in the private sector. His leadership journey also includes how he survived a shooting incident last year.
KEY TAKEAWAYS
Center all discussions, both positive and negative, around your organizations' core values, as they will be your guiding light
The job of a leader is to make people better. If your employee is operating at 65%, get them to 75%. Don't push unrealistic expectations
Care for your team as individuals, not just as co-workers
Understand that the difference between supervision and leadership takes time and experience to develop
LEADERSHIP RESOURCES