083: How to Turn Around a Failing Culture, with Rob DiTota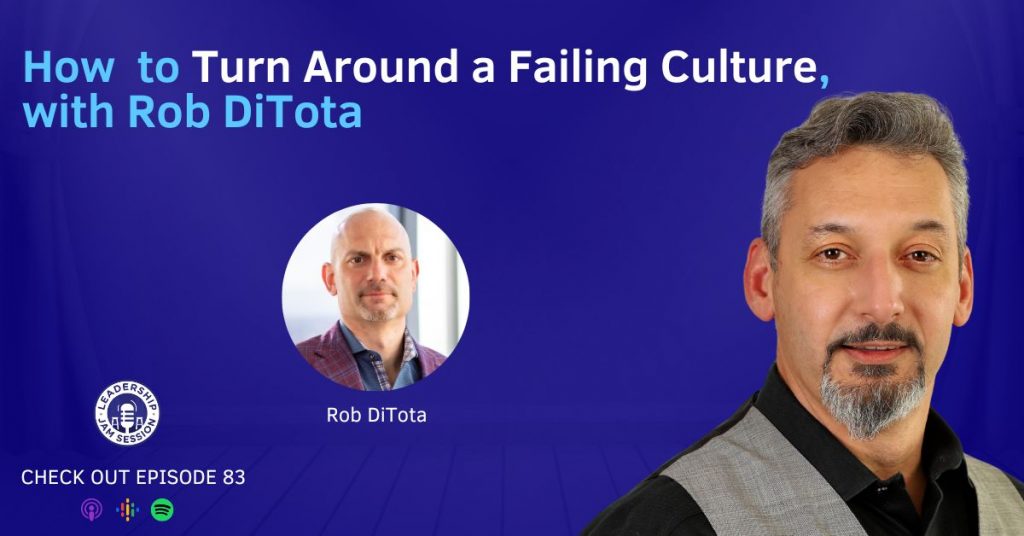 In this episode, I sit with Rob DiTota, vice president of US commercial for a large medical device organization and has over 25 years of healthcare experience with 15 years of leadership experience. Rob has a unique background where you will hear him talk about his leadership experience as an officer in the fire services, as well as his leadership experience in the corporate world. I think you'll find tremendous value in hearing him talk about his thoughts on team culture and his approach to how he turned around challenged cultures into great ones.
KEY TAKEAWAYS
Culture is your values and behaviors. It drives the vision and mission of the organization
To diagnose cultural issues, first ensure that everyone is on the same page with your definition of culture
Transparency and trust is critically important in building teams, building a culture, and driving performance
When working through tasks of turning around culture, decentralize the command. This means give your team the autonomy to make decisions on their own; to lead
Keep things simple. The more complexity you add to your strategy and leadership style the higher the likelihood things don't get done
Don't be afraid to own your mistakes. You don't become a strong leader without challenges, obstacles, and failures

Act as one team!