086: The art of knowing when training or coaching is the solution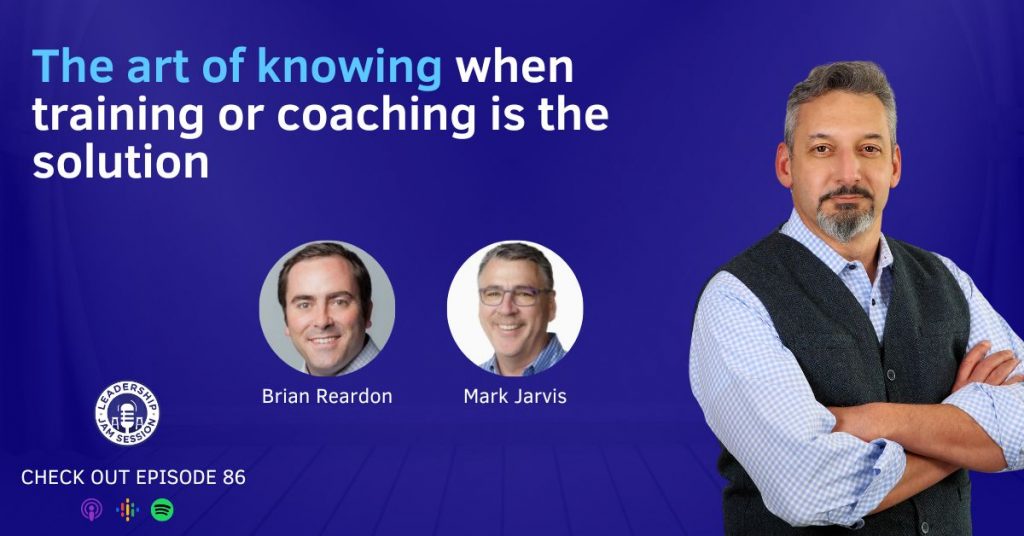 In today's fast paced and ever evolving world, the success of any organization hinges on the skills and expertise of its employees. But how can organizations ensure that their workforce is equipped with the right knowledge and abilities to thrive in a highly competitive landscape?
That's where training and coaching come into play. Joining me today are two exceptional guests who bring a wealth of knowledge and experience in the field of learning and development and sales leadership. Mark Jarvis and Brian Reardon both hold Director of Commercial Training and Development roles in their respective organizations, and have guided numerous individuals towards reaching their professional goals while fostering a culture of continuous growth and improvement, accountability, and trust.
Together, they shed light on the value of training employees and the art of distinguishing when coaching or training is the ideal solution.
KEY TAKEAWAYS
As a leader, it's your job to coach, teach, guide, and pull through what the training team has developed
The training team is not responsible for the execution, i.e., what happens in front of customers. That's the responsibility of the front-line leader – it's a coaching issue
Through coaching, the identification of behaviors, gaps in skills or capabilities are surfaced. Then the training team can be called in for help with skills and capabilities training to enact change in behaviors
Alignment between and across relevant stakeholders is paramount and be sure to identify and align on behaviors that are needing change
Training solutions should not be "one and done". They should be a journey that takes place over time with pre, event, and post-event activities for learning sustainment
If you want better training solutions, involve the leaders early on and include a coaching element. Front-line leader pull through is the key to any successful training journey