048: Remembering 9/11: Part 1- What My Time As A Firefighter Taught Me About Leadership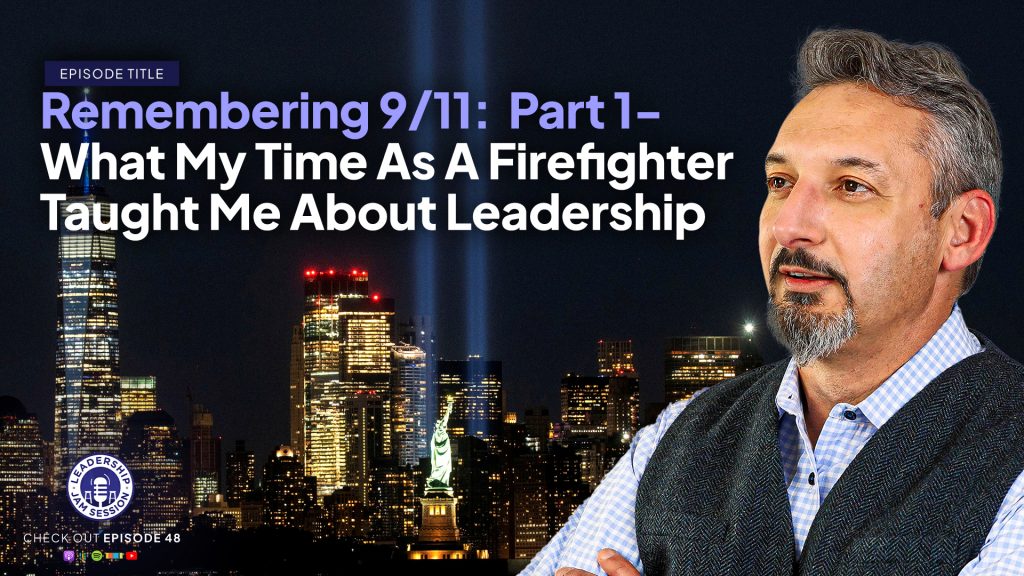 As the Leadership Jam Session Podcast is approaching its 50th episode, I want to thank all of my listeners for investing your time to tune in and listen to my podcast.
In this episode I share a little bit about my time as an officer in the Fire Department of my hometown, Kenilworth, New Jersey, and some of the valuable lessons on leadership I got to learn during those years.
The fantastic people working in this department were all volunteers, from the firefighters up to the chief. It was a very humbling experience to be there, and the experience deeply impacted me and shaped my entire approach to leadership.
So, this episode of the Leadership Jam Session Podcast, along with the next episode, are dedicated to the 20th anniversary of 9/11, and I hope it also serves as a reminder that we should never forget what happened that day, especially for those who made the ultimate sacrifice.
Key Takeaways
– Episode intro (00:00)
– Why working at the fire department was a humbling experience for me (03:12)
– The three basic principles my leadership approach is based on (06:21)
– Why feedback has to go both ways (08:12)
– My experiences on 9/11 (09:45)
– How my team got called to help (17:21)
– Leadership lessons from that day (22:50)
Leadership Resources
How are the leaders at all levels of management tackling the toughest challenges each day? Learn more at: https://sartoleadershipgroup.com
Check you my YouTube Channel for a video of our interview