022: Team Unity: How to build cohesive teams with Eileen McCay, Jim Lajeunesse, and Matt McDonald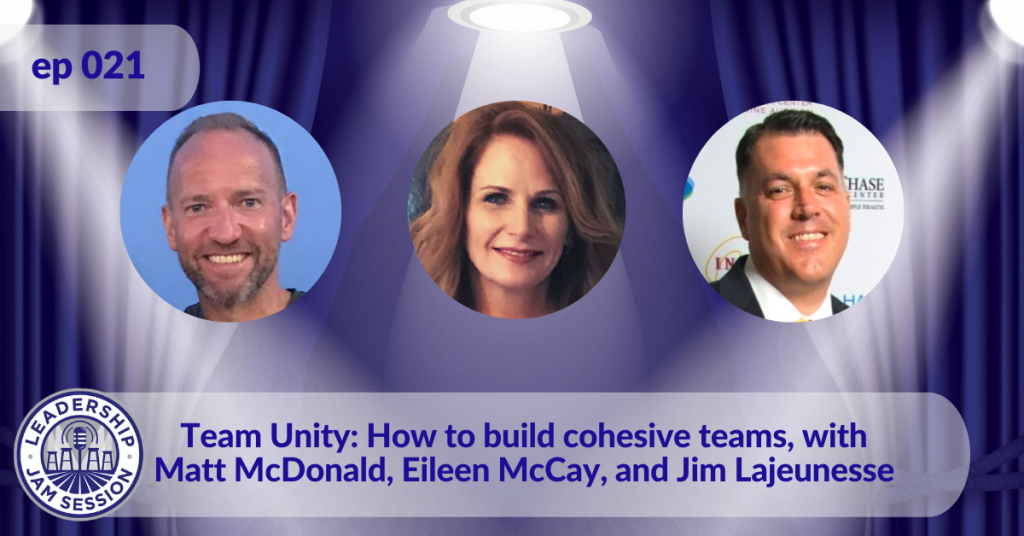 Building cohesive teams is not something that happens overnight. There is no magic bullet. It takes time, effort, and the laying of a solid foundation built on trust and many other leadership principles. To discuss this topic, I've hand-picked a panel of leaders with a demonstrated track record of building cohesive teams. Joining me from the healthcare industry are leaders Eileen McCay, Jim Lajeunesse, and Matt McDonald.
Key Takeaways:
Firstly, build mutual respect and trust within the team
Hire a very diverse team; people who think differently from you and each other
Be a leader who genuinely cares but also brings tough love when needed
Demonstrate vulnerability by admitting mistakes. This will foster an environment of trust
Set clear expectations, at the individual and team level, on how to approach each other as a team
Set high standards for your team
Part of the having great team unity involves team members who engage in healthy conflict with each other
There's a lot of work that goes on behind the scenes at the individual level that builds to the greater collective
Identify and leverage your people's strengths
If there's a problem on the team, there is an expectation that you, as the leader, will fix it. And fix it soon!
Leadership Resources